We recently got our vinyl cutter working after a whole lot of troubleshooting. We traced the serial signal with an oscilloscope from the computer, all the way to a chip deep inside the machine. When we looked up the chip, we discovered we were transmitting to it's transmit pin, and really just needed a serial null-modem (crossover) cable and now it works great. Check out this Silhouette Sticker machine we took to the Barnes and Noble Mini Maker Faire!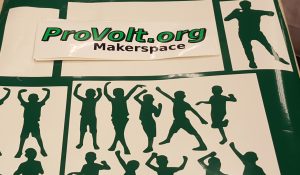 Anyway, we've been using it to make stickers, and decals, and the other day I even made the shirt I'm wearing in the video above!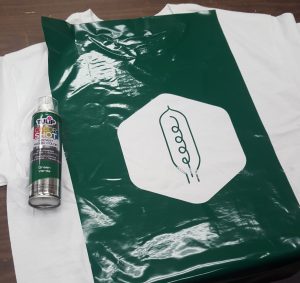 The Vinyl was placed on the shirt.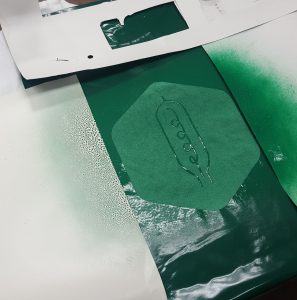 The shirt was protected from over-spray, and 2 coats of green T-shirt spray paint were applied.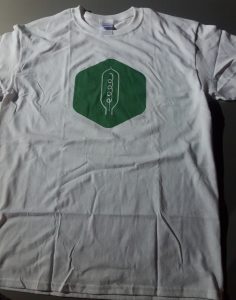 I think the finished shirt looks great!