Here are pictures of the space prior to any work being done.
I made a quick floor plan showing the dimensions of the interior rooms.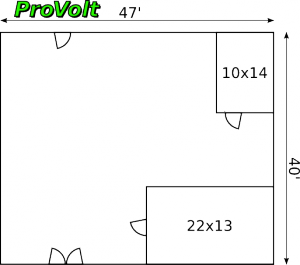 The smaller room has a roof and a place for a sink. It's not hooked up at the moment. It might be a good place for making PCBs or for 3d printers and laser cutters. The area above may be usable as a loft.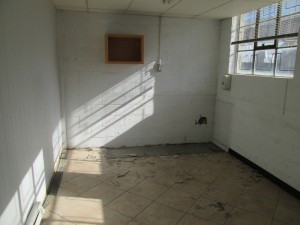 The larger room has some support and could be covered to contain wood and metal dust from a shop.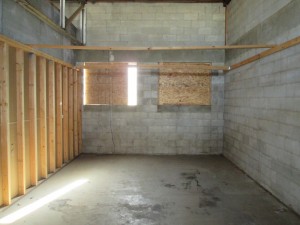 View to the North showing the main entrance door.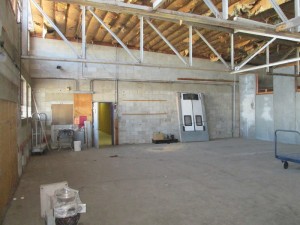 East showing the smaller room and the (possible) crenelated loft.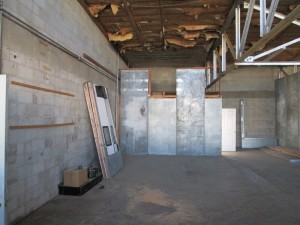 South-East showing the larger, open topped room.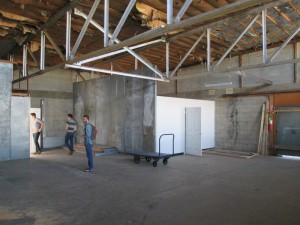 Veiw to the South-West showing the large windows on the West wall, and the double doors leading outside to the South.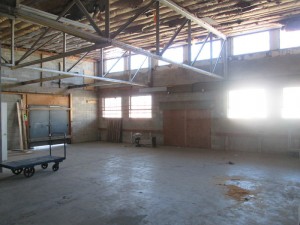 The high ceilings and big windows give plenty of light in the daytime. The big beams look strong enough to support some additional weight, and it looks like there used to be a loading crane near the double doors leading outside.
The view outside the double doors. Watch that first step! The area to the left of the door might be a good place to experiment with casting metals.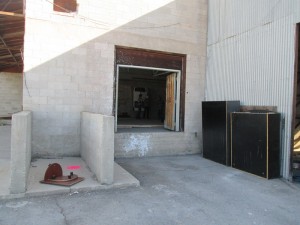 There was a possibility to use this outdoor 30×30 shed, but it is slated to be demolished.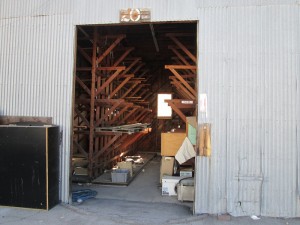 View of the area outside the back. There will be construction going on out here as they re-develop this area, so we may be limited on access.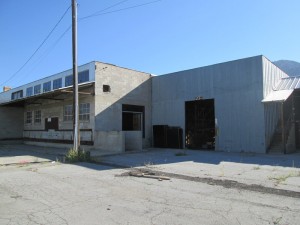 I hope you agree that this space is full of possibilities!